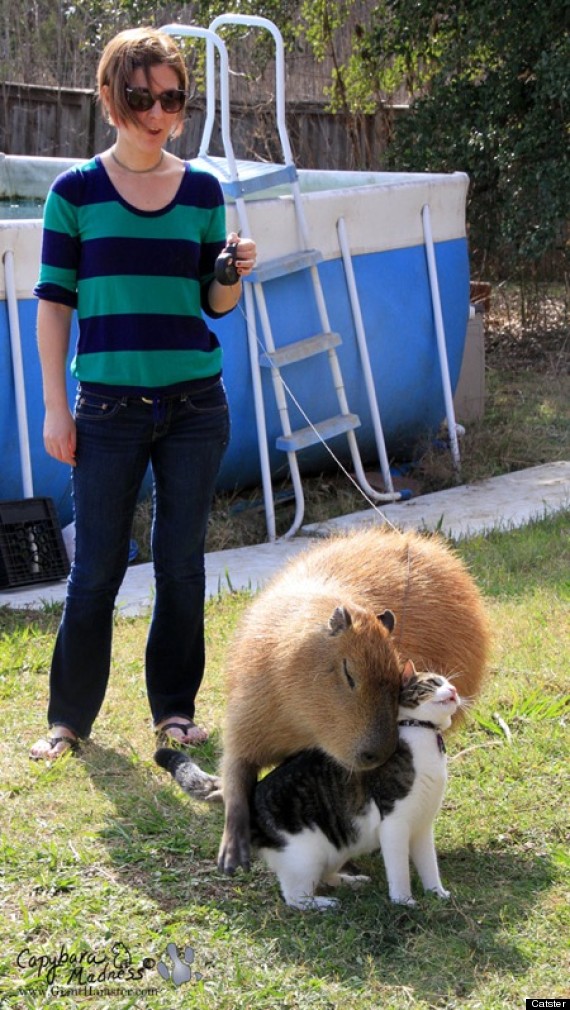 A capybara hugging a cheerful cat.
My heart sings. (also, I may have started following the capybara on Facebook. :x) (also,
here
are more pictures of Gari the capybara! Yes, I'm obsessed.)
The
merriest cemetery
in the world!
Did the Catholic Church once sanction same-sex partnerships among monks in a type of marriage ceremony?
The evidence for this theory is fairly strong, but not definitive
.
Marlene Dietrich, Madonna, and
"Double Drag."
"Music journalists like Elvis Costello because music journalists look like Elvis Costello."
--catty!